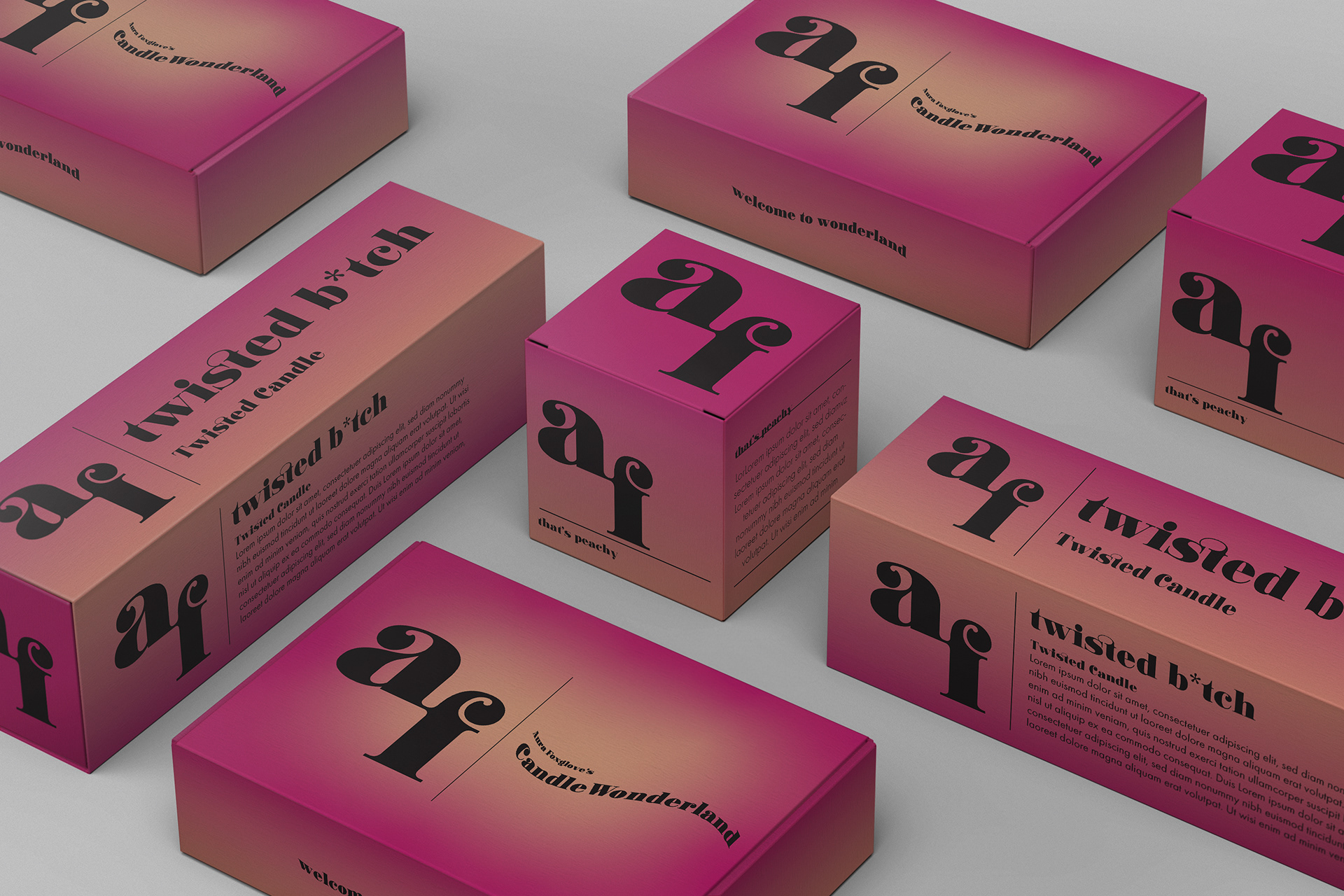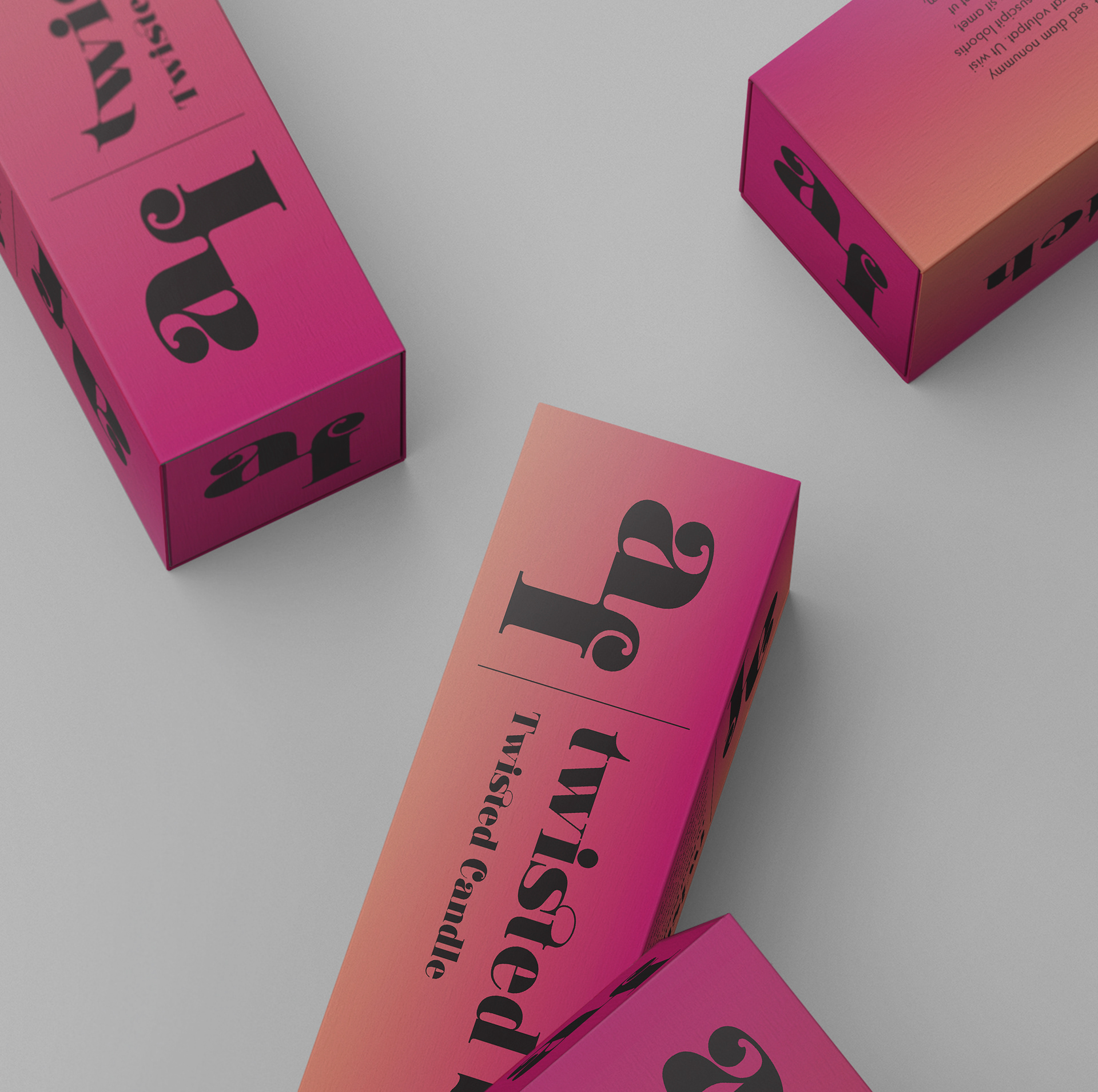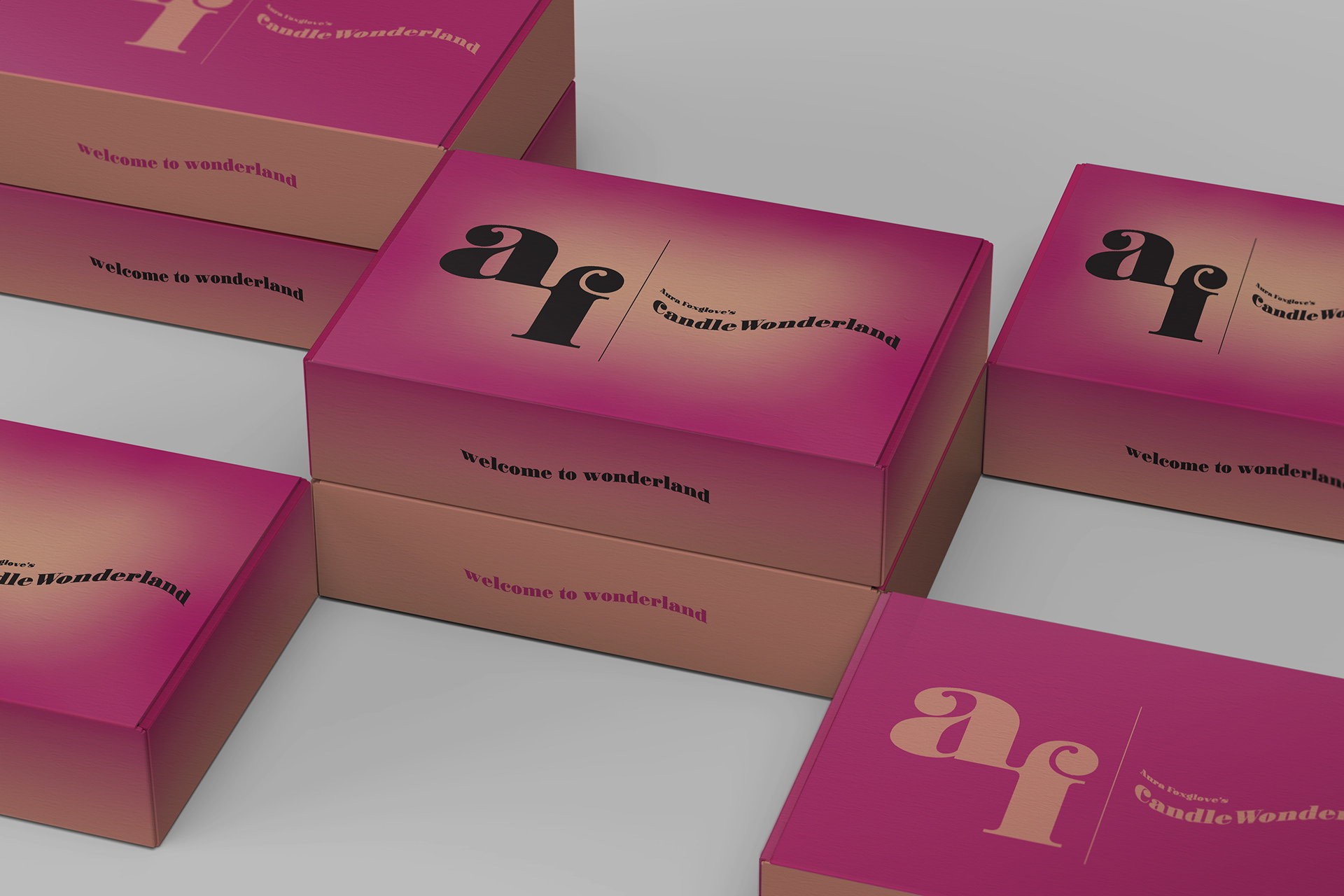 A showcase of my packaging design skills. This one is for a made-up candle brand: af. 
A peach to pink gradient to match their scents and sassy attitude, combined with a elegant font to portrait their charm. 
This project contains packaging for a mailer, drawer box for twisted candles and a box for regular candles.
This is a showcase, design can be purchased. Feel free to contact me if you are interested.