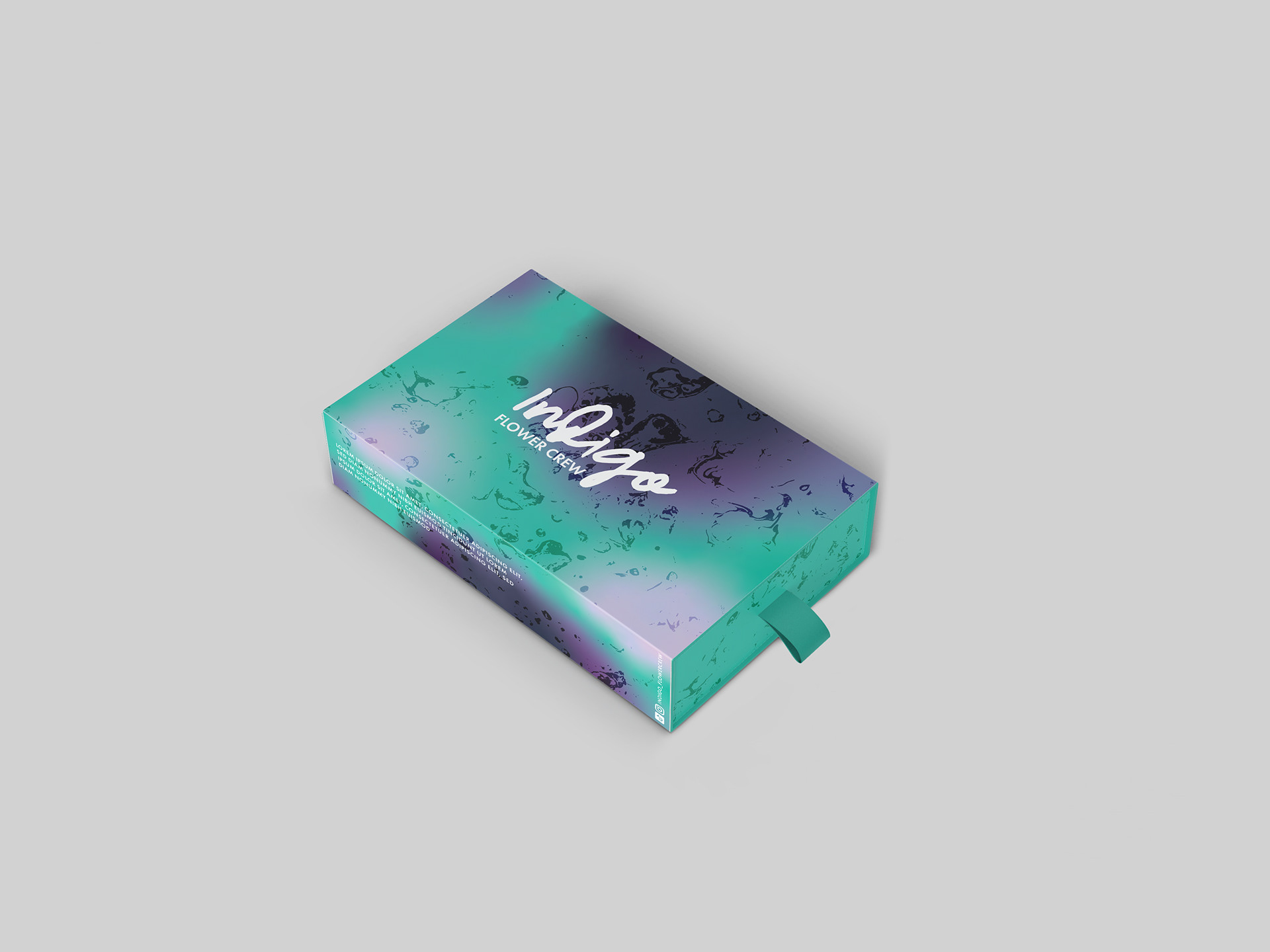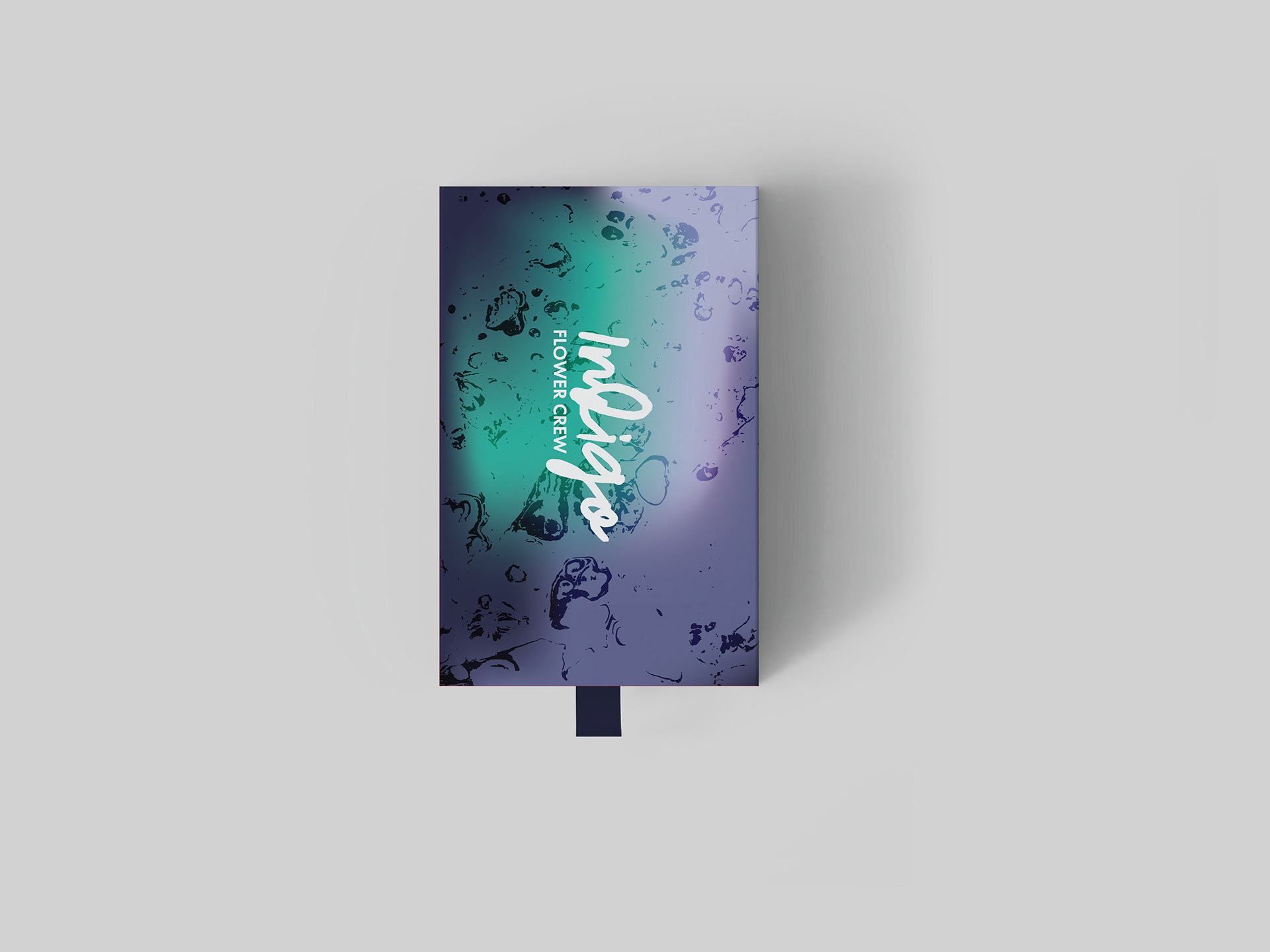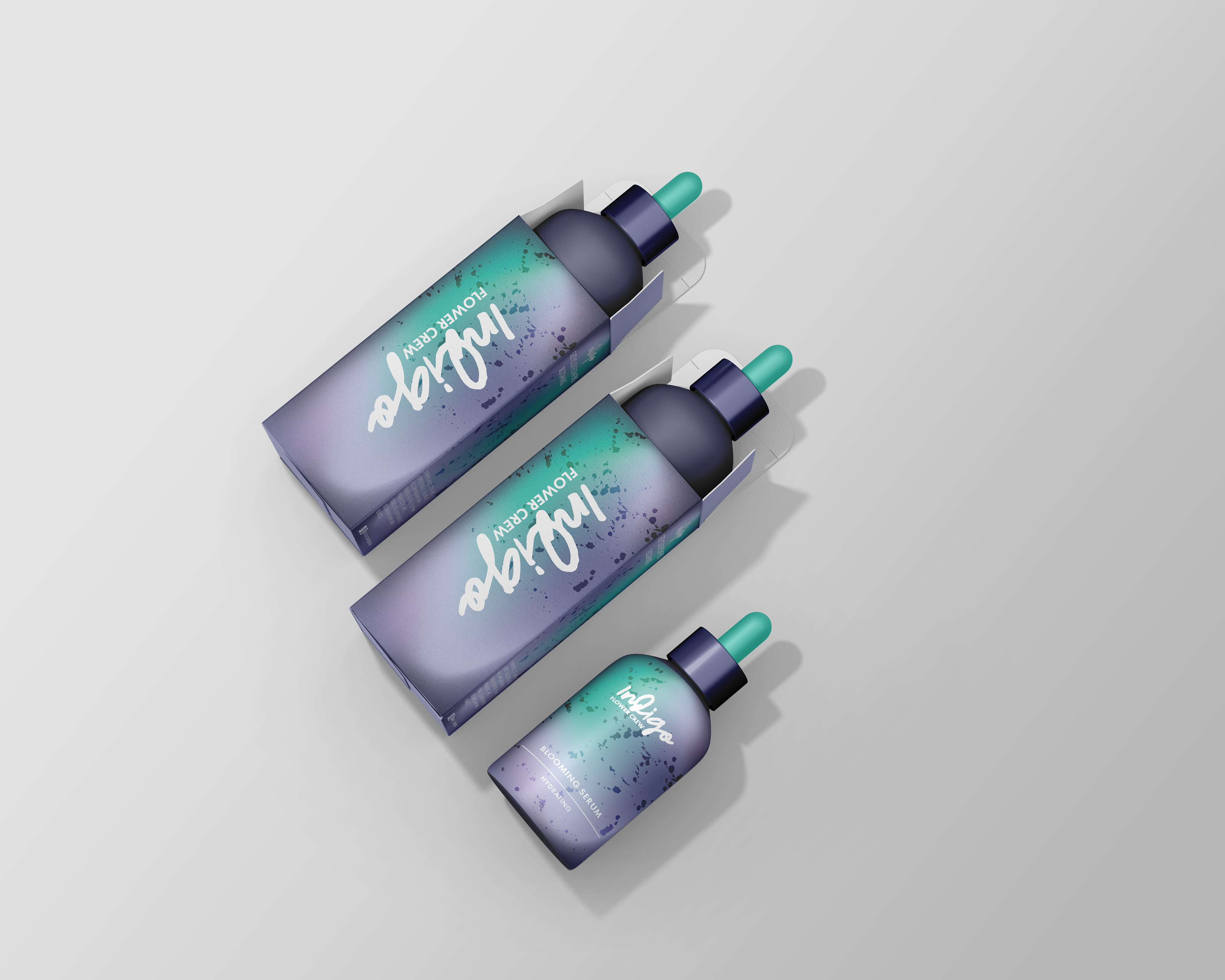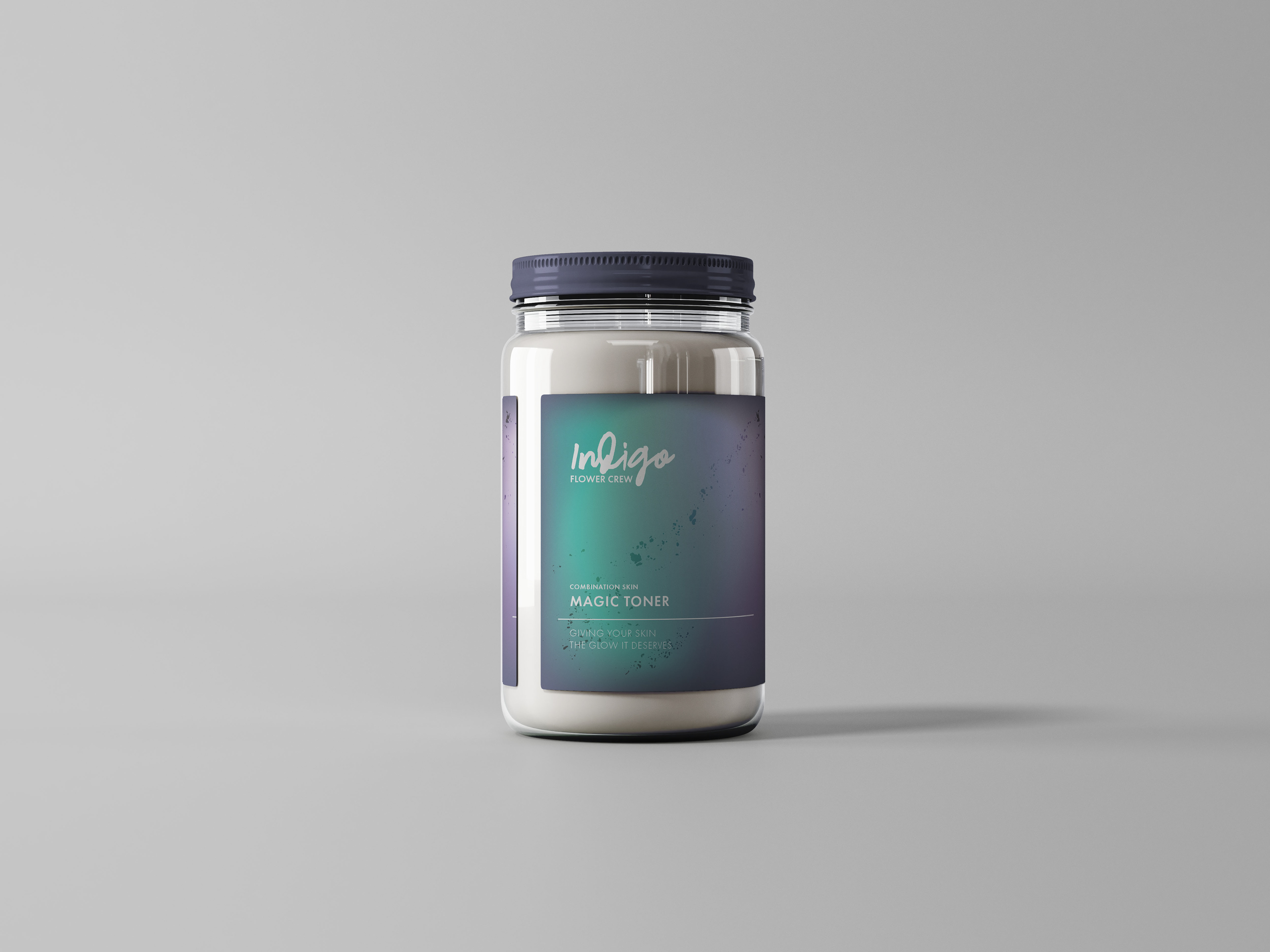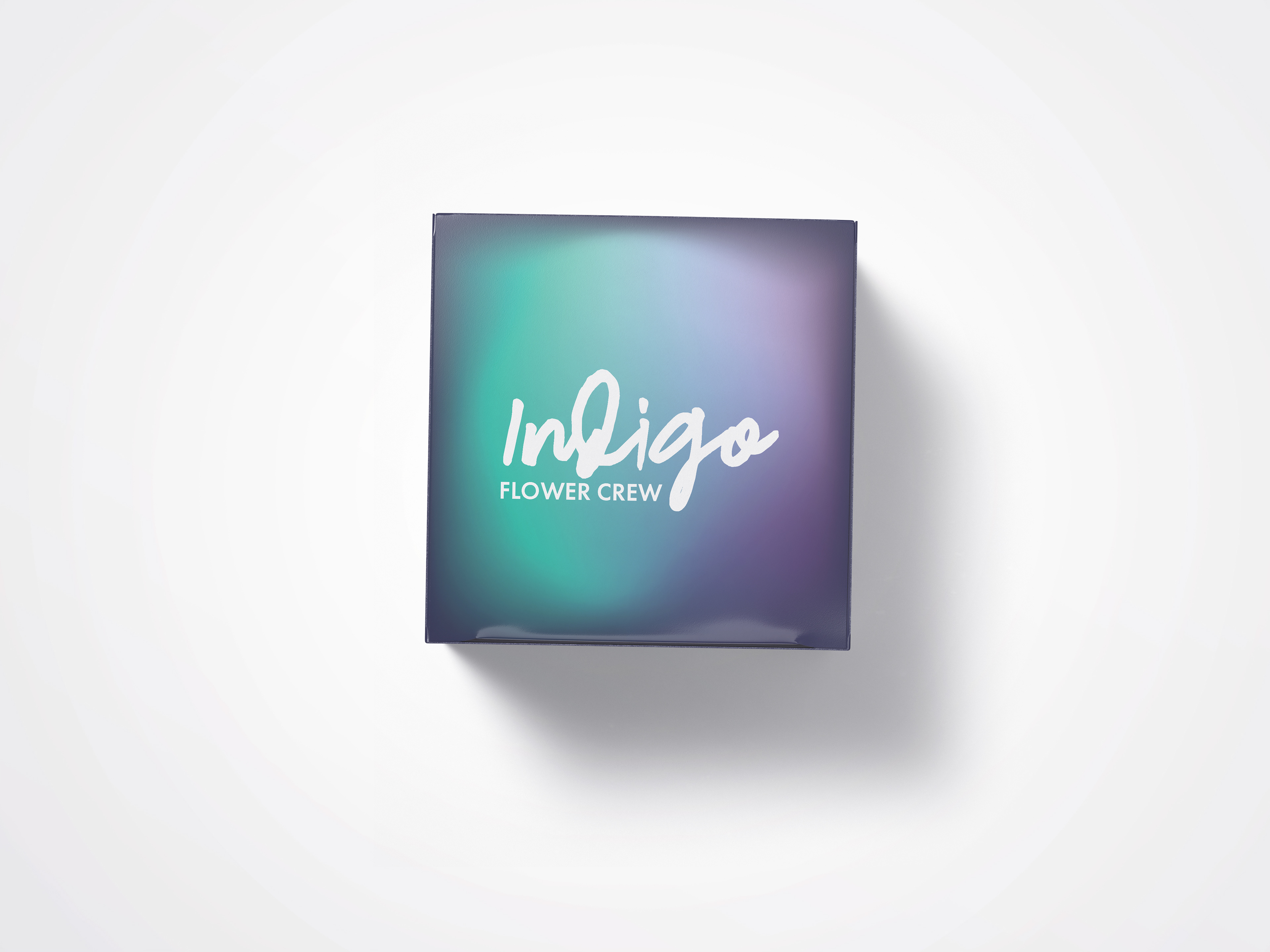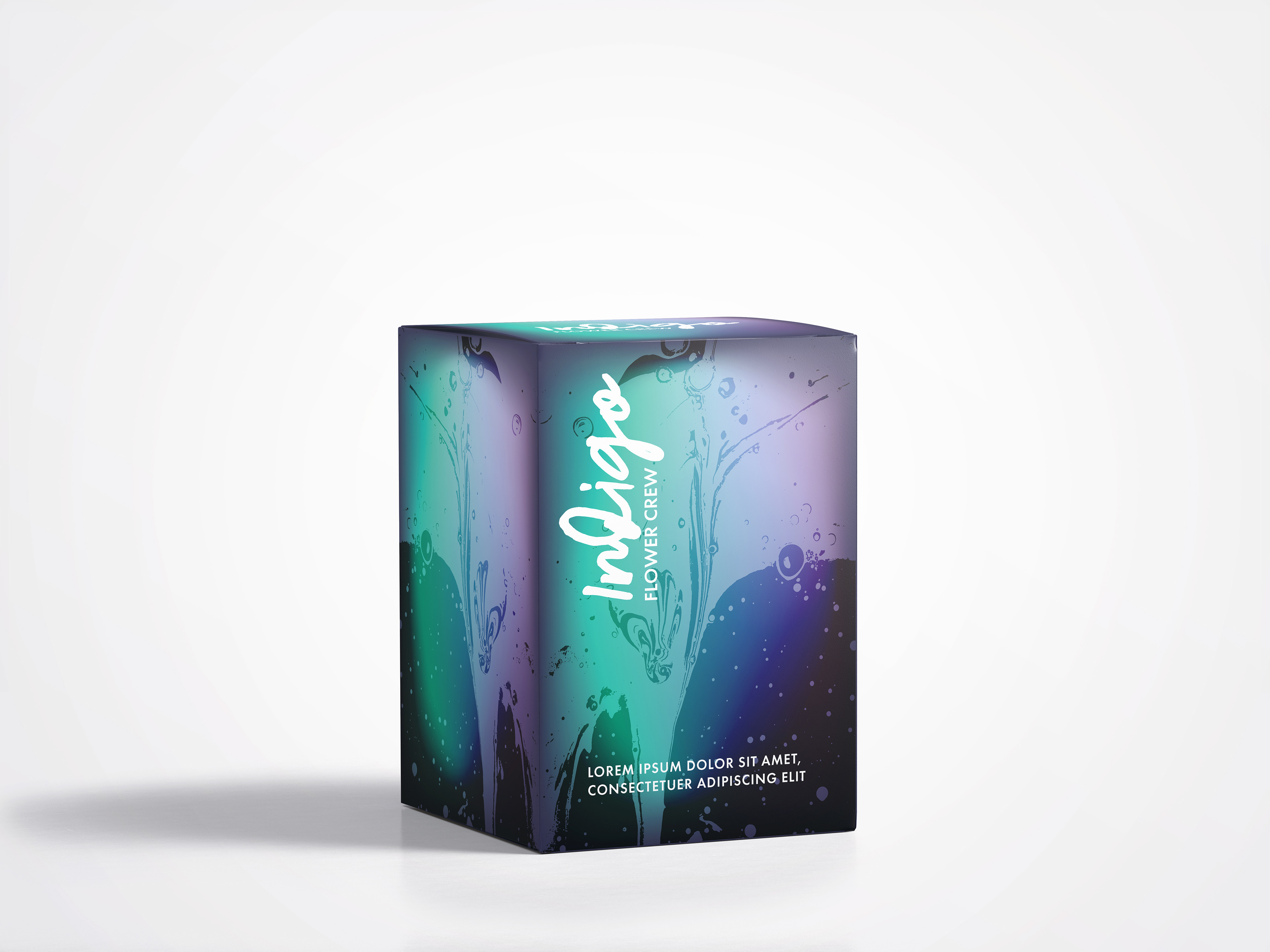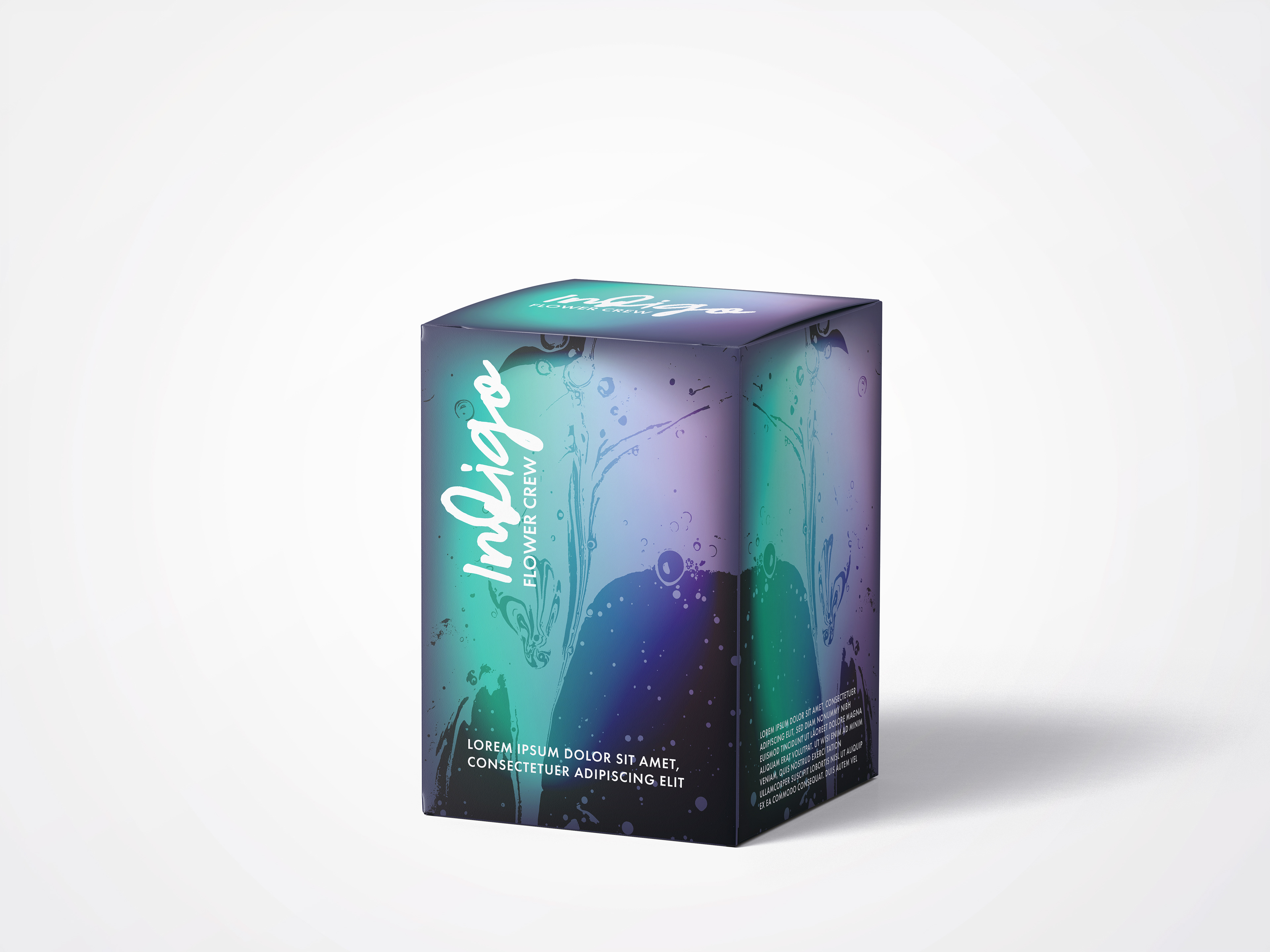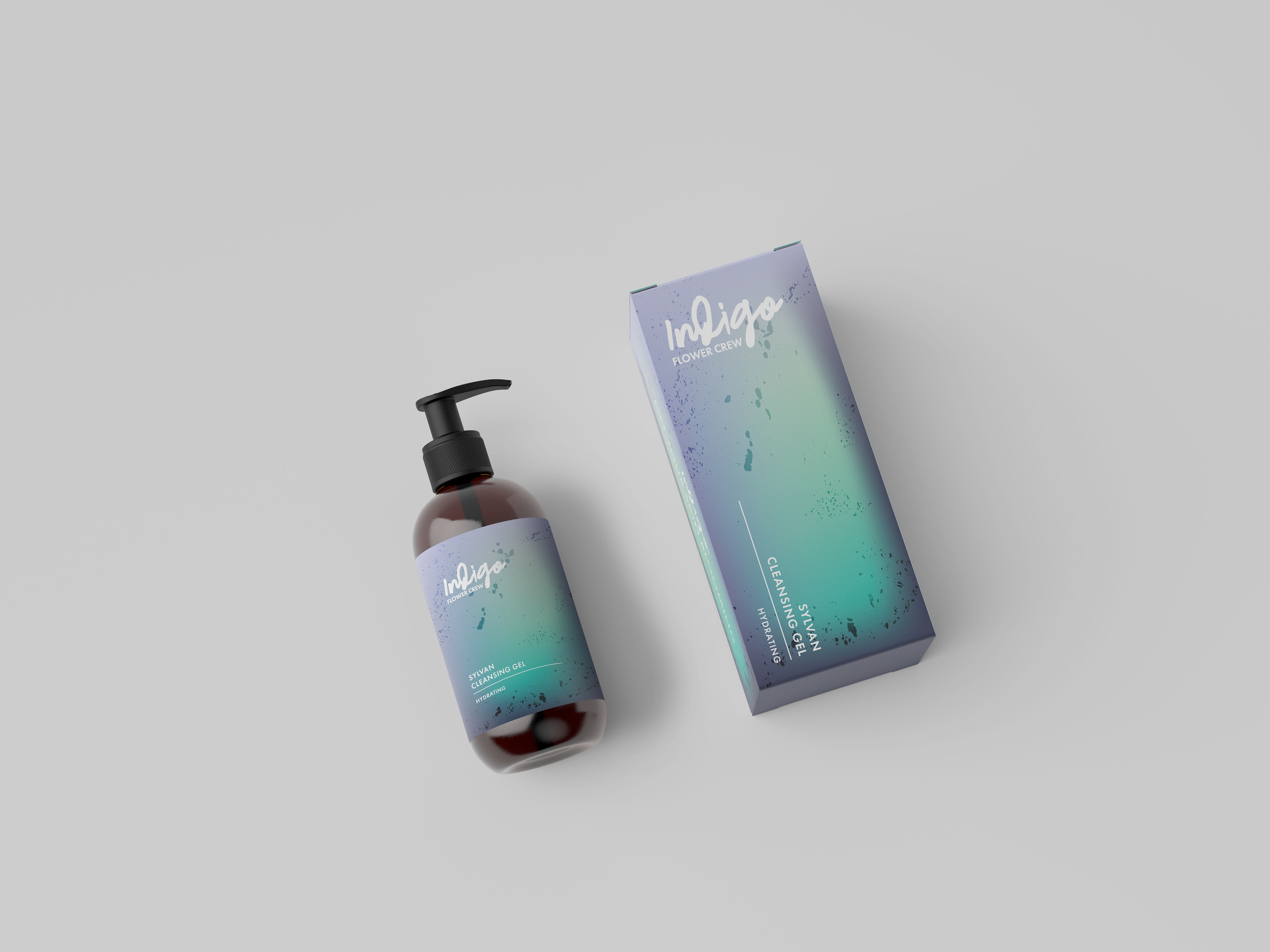 For this showcase, I created an eye-catching design through gradients and textures mixed with bright colours and minimal fonts for the made-up cosmetic brand: Indigo Flower Crew.   
This showcase contains packaging for a drawer box, a rectangular box, dropper bottles, jar, dispenser bottle and cream bottle.
This is a showcase, the design is available for purchase. Feel free to contact me if you are interested.